In This Section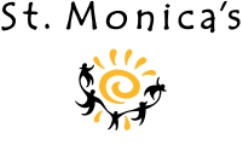 St. Monica's was started in 1964 by concerned citizens from the Episcopal Church in Lincoln, Nebraska. The original halfway house program was developed as a shelter for women with a variety of problems, such as unwed pregnancy, domestic abuse, divorce, alcoholism, and women coming out of the criminal justice system. In 1965, we purchased our first home, and we became an independent 501(c)3 nonprofit in 1969. The focus of St. Monica's changed to substance abuse in the early 1970s, when leaders developed a pilot program for women seeking recovery from chemical dependency. In 1980 a second property was purchased and the program was expanded to include Aftercare. An Outpatient Counseling Program, developed in 1990, was designed to provide continuing support to women who had recently completed primary treatment or who were experiencing difficulties in maintaining sobriety. In 1993, outpatient programming was expanded to include the Intensive Outpatient Program, a treatment program offered three days a week on an outpatient basis. That same year St. Monica's received certification as a Therapeutic Community.
In April 1994, St. Monica's opened Project Mother & Child, Lincoln's only residential substance abuse treatment program for pregnant women and mothers with young children. Women and their children live together at St. Monica's for up to 18 months while receiving treatment services. St. Monica's began receiving requests for treatment for women who had not received primary treatment. To answer this need, in 1998 we opened the Short-Term Residential Program to provide six to eight weeks of intensive residential treatment.
In 2000 St. Monica's received its first national accreditation from CARF (Commission for Accreditation of Rehabilitation Facilities) for our integrated behavioral health programs. In 2013 we received our fourth consecutive three-year CARF accreditation. In 2003, St. Monica's was awarded a three-year federal grant from the Substance Abuse and Mental Health Services Administration (SAMHSA) to develop New Beginnings, an expansion of Project Mother and Child that includes domestic violence counseling services. This program - specifically for women experiencing both addiction and domestic violence and their children - is in partnership with Friendship Home, a domestic violence shelter for women and children. Although the federal funding ended in 2006, we continue this vital service for women and families. In 2005, St. Monica's relocated its administrative, outpatient and short-term residency program into 120 Wedgewood Drive.
Today, St. Monica's has four residential treatment locations, as well as a transitional housing residence, child care center and administration. Through our 50 years of service, St. Monica's underlying purpose has remained unchanged: To provide successful, gender-specific programs within a stable homelike environment, enabling women to develop new living patterns and to re-enter their communities as healthy and productive participants.