In This Section
Maria: "You Gave Me Hope"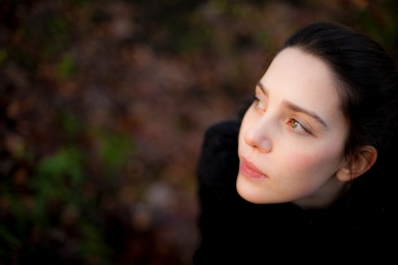 Maria's* life was out of control. She'd dropped out of school to spend all her time getting high with her friends in a small Nebraska town. She'd already lost custody of a baby girl when both mom and daughter tested positive for meth at birth. When she became pregnant a second time, she came to St. Monica's.
After a few days she returned home to her circle of friends who use. That, she said, was an eye-opener. "I didn't want that anymore," she says. "I wanted to have my son, try harder, and just not be high all the time."
She came back to treatment and spent two months in intensive primary care, then moved to St. Monica's Project Mother & Child to continue her recovery while learning the parenting and life skills to succeed on her own. Her son, Jared, was born healthy and drug free, in an atmosphere of love and support.
Today, Maria is 2 years sober and is taking classes at community college with plans to work in radiology. Jared is thriving and loves to sit on her lap and read board books. She is grateful for a second chance for herself and her son.
"Without St. Monica's, I would not be where I am now," Maria says. "You gave me hope."
You are the one who makes this Gift of Hope possible for Maria, her family, and hundreds like them every year. Your support of St. Monica's provides addiction treatment, parenting education, family therapy and so much more. You provide the space and the nurturing to allow women like Maria the chance to succeed.
Your holiday gifts can make the Gift of Hope possible more women and their families in the coming year. Please give today. Thank you for helping Maria build a healthier, happier life for herself and her son!
*Name has been changed.