In This Section
Misty: A new start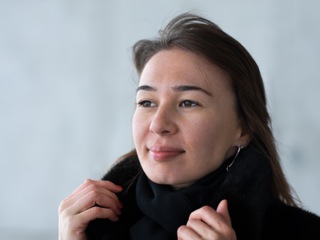 Misty* was 11 when she started getting stoned with her babysitter. By 14 she was drinking every weekend, even while she maintained straight As and was a cheerleader. The partying continued through college and into her career. During the week she worked hard, long hours, but weekends were devoted to drinking.
Then Misty married a man with two young children, and what was a weekend pastime became a daily routine. She went from drinking every other night, to drinking right after work every night, to drinking on break at work, to drinking in the morning and then being continuously drunk. She argued with her husband, the kids, her parents, her neighbors and her coworkers. She was blacking out. She wasn't functioning.
It all came down to one afternoon at work, Misty says. "I typically would go out to my car at lunch and drive around so that I could drink. That day, I was going over the O Street viaduct and had one thought in my mind: 'Get a bottle of vodka or go back to work.'
"For me to consciously think about choosing a drink over work ~ that was it," Misty says today. She came to St. Monica's and put her penchant for hard work to a new purpose. Three years later, a sober Misty has returned to the career she loves, and she and her family have welcomed a new, healthy baby girl.
"I was able to mend the relationships and financial ruins that I left in my wake," Misty says. "I feel that I have finally cleared the wreckage of my past and can more clearly see the blessings that are to come."
Women like Misty come to St. Monica's every day, and your gifts go straight to work helping them start the road to recovery. You make it possible for more women to say what Misty says today:
"There has been so much more joy in the last three years than could have ever been felt in an entire lifetime on the road I was traveling."
Click here to make a special gift to help more women start the road to recovery at St. Monica's. Thank you for your generous support!
*Name has been changed.