In This Section
Sandra: 'I see my progress every day in my kids'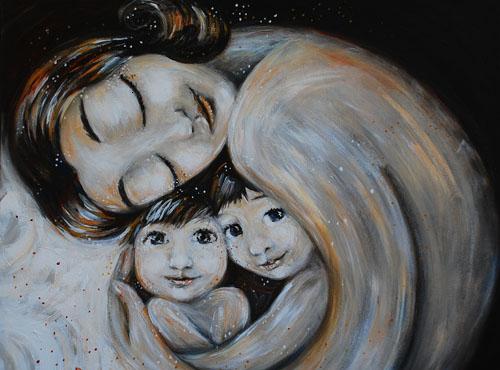 Sandra* grew up surrounded by drug abuse and trauma. Both of her parents were addicts, and her father was never in the family. Alone, Sandra and her mom often found themselves homeless, and Sandra followed her mother's lead, drinking and using meth from an early age. Every relationship she had revolved around drugs or getting money for drugs.
Sandra was pregnant and still using when she came to St. Monica's through Family Drug Court, where a diversion program gave her the opportunity to avoid prison time for drug charges by getting clean and becoming a better parent. She had lost custody of her 6-year-old daughter and was at risk of losing her 5-year-old and 4-year-old sons.
Living at Project Mother & Child helped Sandra create a healthy, stable daily lifestyle for herself and her boys, learning the basics of caring for a household and bonding through kid-friendly family activities. She formed a family-like relationships with the other women at Project Mother & Child: "I'd never had close women friendships before," she says. Her sons have learned to express their emotions and trust that Mom will take care of their needs. And their baby brother was born into a drug-free household.
Sandra is on her own now but continues to receive support from St. Monica's as she begins her new life as a sober, caring mother. "I've learned that what you've done doesn't have to define who you are," she says. "And I get to see my progress every day in my kids."
*While our stories come directly from our clients, names and images have been changed to protect the women's identities.