In This Section
Sharon: Building life skills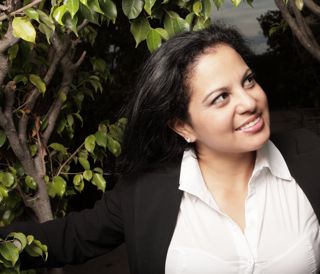 Sharon*, age 34 a mother of two, came to St. Monica's after her addiction to methamphetamine turned her life upside down. Sharon lost her job as a registered nurse, her life savings had vanished and she and her husband's 10-year marriage was shattered. Her days were filled with trying to figure out where she was going to get money for her next fix. She lied to her husband, children and family members about everything, including how their $45,000 life savings had vanished. Her weight was down to 95 pounds and the drug usage was wearing on her young body and mind.
A physician referred Sharon to St. Monica's Project Mother and Child. She and her children entered St. Monica's with just the clothing on their backs. Over a period of time and hard work, Sharon learned how to overcome her addiction. She also learned important life skills, which helped her as she entered back into the community. Sharon gained valuable experience on preparing meals, managing her finances, parenting skills and job training.
Today, Sharon is drug free, living with her husband and children while working as a specialty nurse in the medical community.
*While our stories come directly from our clients and graduates, names and images have been changed to protect the women's identities.