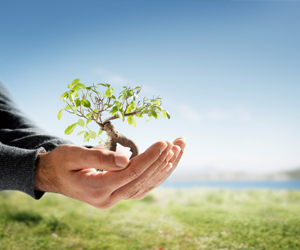 SPROUT: Cultivating Human Potential
Sprout is a social enterprise project of St. Monica's which was
launched in January of 2010 with the help of the Woods Charitable
Fund. Sprout offers organizational learning and consultation with
a focus on mental health and wellness to businesses, non-profits
and other organizations.
We have developed a comprehensive business plan, begun branding and marketing and served 9 organizational clients and trained 378 individuals in additional workshops throughout the state, and our numbers are growing
every day. It is a great start to a great idea! The project is also designed to
produce revenue and opportunities for the women we serve at St. Monica's.
Using the relationships we build with our paying clients, we hope to build sustainable and meaningful employment opportunities for graduates of our program. All profits raised through the project will support a new program at
St. Monica's tentatively titled "Destination Assistance." This program matches
St. Monica's Alumni with a potential employer and provides opportunities for
both to explore the mutual benefits of an employer/employee relationship.
Want to Hear More?
Contact SPROUT today if you'd like to learn more about the services we provide and the topics we cover. We can help each other meet the behavioral health and wellness needs of our community.
402-441-3768 or info@stmonicas.com