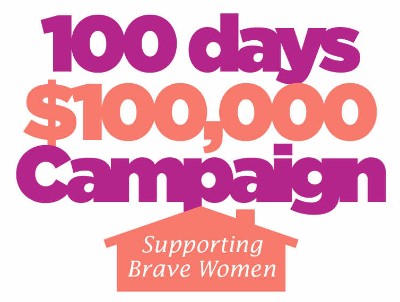 St Monica's is proud to launch an exciting campaign to support and sustain the opening of our program for adolescent girls and our new home in east Lincoln for adult women.
The final 100 days of 2016 is the perfect time to show your compassion for women and children who want to build healthier lives for themselves and their families.
We invite you to make a stand with us and pledge your support for the most vulnerable women in our community.
How your contribution helps women at St. Monica's:
$25 = Books and educational materials for a woman in an 8-week treatment program
$50 = 1 month of medications for 1 adult woman
$100 = 1 week of child care at our Early Childhood Center
$500 = 6 individual counseling sessions with a licensed drug, alcohol & mental health therapist
$750 = 3 weeks of groceries for families living at Project Mother & Child
$1,000 = 4 weeks of treatment for an adolescent girl in our Channels program
$2,000 = 10 days of full residential treatment services for 1 adult woman
$5,000 = 1 month of treatment for a Project Mother & Child family
DONATE TODAY AND THANK YOU FOR YOUR SUPPORT!
---
St. Monica's offers a home and help for women struggling with substance abuse or mental health problems. Learn more about who we are and view a list of our programs and services.
---
St. Monica's receives funding from United Way, Region V Mental Health Alcoholism and Drug Abuse Program, the Episcopal Diocese of Nebraska, and generous donors who make recovery possible for hundreds of women and their families each year. Thank you!
---
Like our Facebook page for regular updates! www.facebook.com/stmonicas
---